Description
Key Features
Removal of TDS, TOC impurity from Feed water to the system.
Low footprint with optimal accessibility.
Customized treatment options based on clients / consultant's requirement.
Variants in type of automation like manual / fully automated / semi auto.
Economical system design & equipment selection.
Design consideration based on GMP, cGMP, ISPE etc. guidelines.
Minimizes waste generation, reuse & recycle.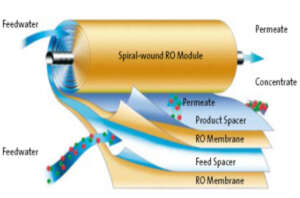 Limiting conditions on feed water to Ro unit
Turbidity
NTU
Nil
Free Clorine
PPM
Nil
Heavy metal like Iron, Manganese
PPM
Nil
Oil & Grease
PPM
Nil
TOC –
PPM
< 3.0
Synthetic organic compound (SOC) have generally more adverse effects on RO/NF membrane compared with natural organic matter
(NOM)
TSS
PPM
Nil
Temperature
oC
< 40
SDI
–
< 4